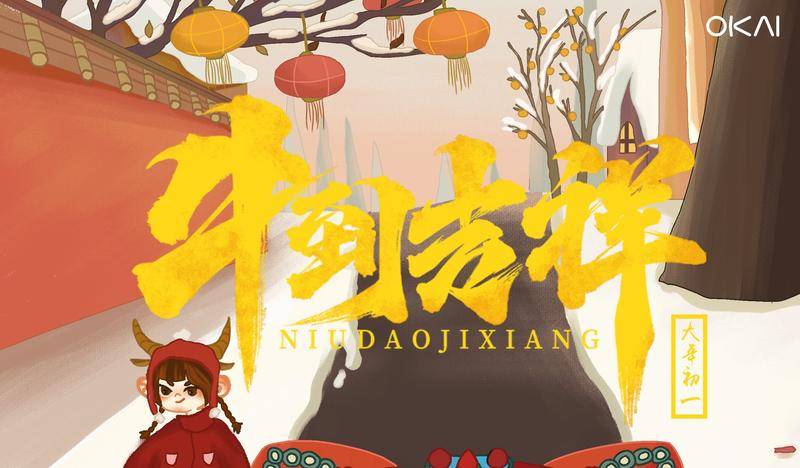 Though parties and celebrations may be discouraged in most of the world as COVID-19 casts a sad shadow over Chinese New Year (CNY) 🎇 for the second year in a row, that doesn't mean that people aren't prepping for weeks-long celebrations. Lunar New Year is an annual ritual of family reunification and overindulgence. This year CNY falls on Friday, February 12th, 2021 and celebrations culminate with the Lantern Festival on February 26th, 2021.
Chinese New Year Shutdowns ⛩
As employees are gearing up for 7 or more days off of work, China's economy and the manufacturing world are bracing themselves to come to a sudden halt. One area which is ramping up at a massive scale is transportation as citizens move from condensed city landscapes to the countryside to be with family members. The scale of the migration is astounding: While an estimated 116 million Americans were on the move around the Christmas and New Year's holidays, Chinese citizens typically rack up about 3 billion trips during the year's travel-fest. In fact, it is the largest annual human migration on Earth.
While the official holiday is only lasting for roughly 5 working days, plus two weekends, most workers remain in their home provinces for an extra week or two. This explains why most suppliers are not back in business until two, sometimes even three, weeks after the Chinese New Years' Eve.
Chinese New Year 2021: How Will it Affect my Business? 🛴
If your business relies on or works with manufacturers in China, or any other country who celebrates the holiday, your business will probably be affected. It is wise to expect 1-2 weeks of little to no communication with the factory as well as delays in production and shipping. Here is a rough timeline of what to expect:
End of January: Suppliers will begin to stop production.
Early February: Employees begin leaving the factories.
February 11: All employees have left the factory.
February 12: Chinese New Year.
End of February: Employees begin arriving back at the factories.
March 4: Most employees have returned.
March 11: Operations are almost back to normal.
To avoid communication and shipping delays we recommend choosing manufacturers with European or American entities. This will increase the likelihood of on-time delivery and keep you in communication with your supplier 👍
As Okai is an international company we have stock available to be immediately shipped via our European offices as well as team members who are always available to answer any questions you may have.
🐂 Oxen are the hard workers in the background, intelligent and reliable, but never demanding praise. As 2021 is the year of the Ox in Chinese culture, we view this as a very fitting symbol of the year to come.
We wish the entire Okai network in China and around the world a healthy and prosperous New Year!
Cheers,
The Okai Team
Why Swappable Battery Systems are Game Changing How the new Okai All-In-One Solution will solve the dilemma operators face with...
The Year  of the Ox Though parties and celebrations may be discouraged in most of the world as COVID-19 casts...